LECITHIN WITH PHOSPHATIDYLCHOLINE
Lecithin with phosphatidylcholine supports the protective mucosa of our colon
Our capsules release lecithin (phosphatidylcholine) in the colon
This product is lactose-free, gluten-free, GMO-free and without preservatives
One capsule contains 338 mg phosphatidylcholine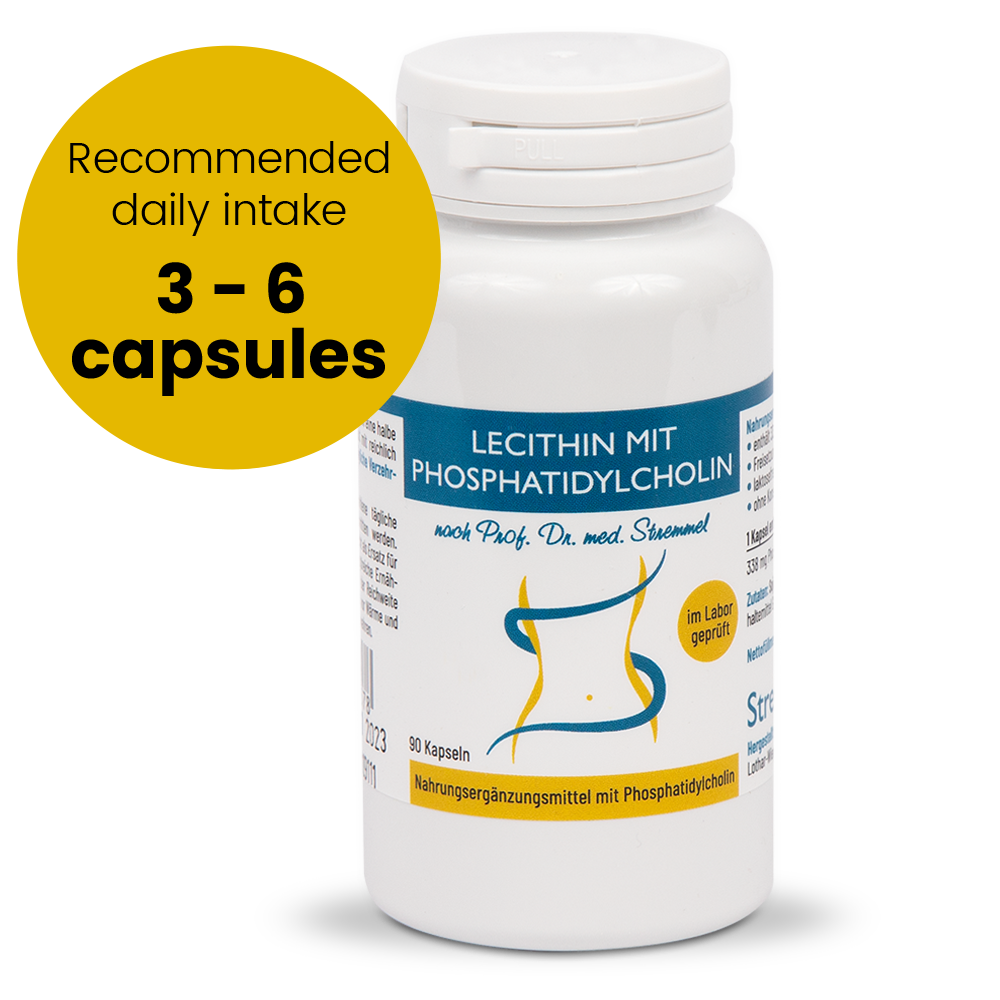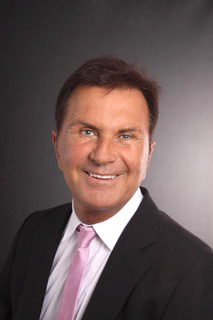 Professor Stremmel, MD, has conducted years of intensive science related to gastrointestinal disorders. This lecithin preparation with phosphatidylcholine is encapsulated so that it is released in the intestine. Lecithin is a component of our food and contains phosphatidylcholine as an important building block of cell membranes and the mucosal film in the lungs and intestines.
On this page you will find detailed information about the preparation and possibilities for direct ordering.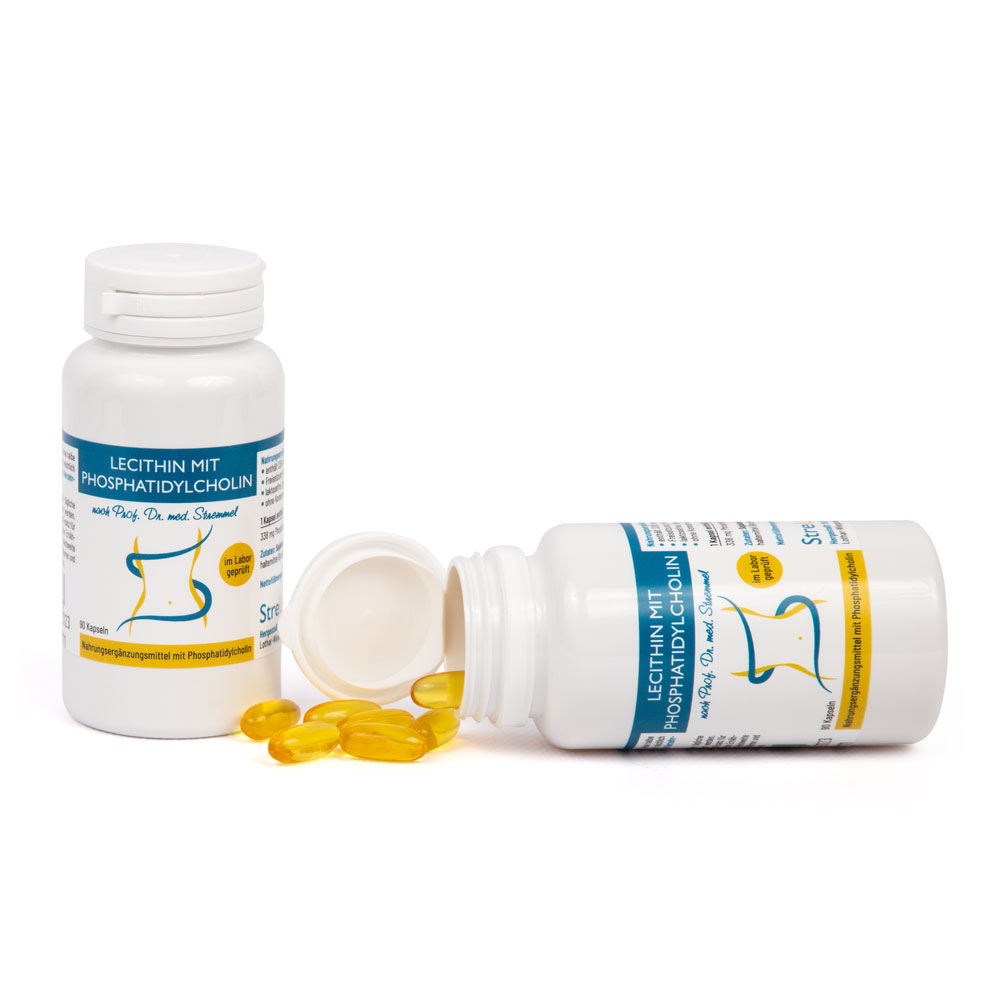 Soy lecithin, MCT oil, gelatine, safflower oil, humectant glycerol, humectant sorbitol, xylose
Consumption of 1-2 capsules as a whole 3-times daily is recommended 30 minutes before a meal with plenty of fluid.
The daily recommended dosage should not be exceeded. Food supplements are no substitute for a balanced and varied diet and a healthy lifestyle. Please keep out of the reach of children. Please store the product in a dry place, protected from sunlight.
StreLec GmbH
E-Mail: info@strelec-muenchen.de